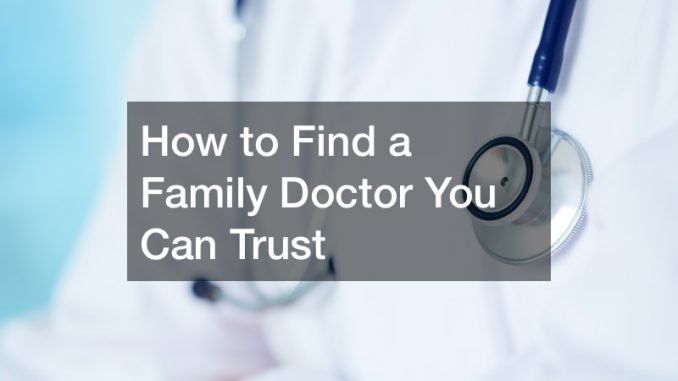 Many patients opt for a family doctor because they are much more knowledgeable about their medical history. A family doctor carries out basic checkups and refers complicated cases to specialists. The YouTube video "How to Choose a Doctor in the US" gives tips on how to select the right doctor.
First, it is important that you consider your current health issues before making a choice. If you're already seeing a doctor, stick to them. Otherwise, do a Google search for local physicians in your area. Also, call their offices or peruse their website to check if the doctors in your search results are family doctors or not.
Check if your doctor is covered in-network by your insurance. Also, consider the doctor's hours and office location. You could opt for a small office doctor or a doctor who's part of a larger organization. The former offers more specialized care but might not offer convenient office hours.
Although reviews for doctors are hard to find, you could check how often a doctor renews their certification. Rather than relying on online research, you could also choose to rely on word-of-mouth from friends and family.
.