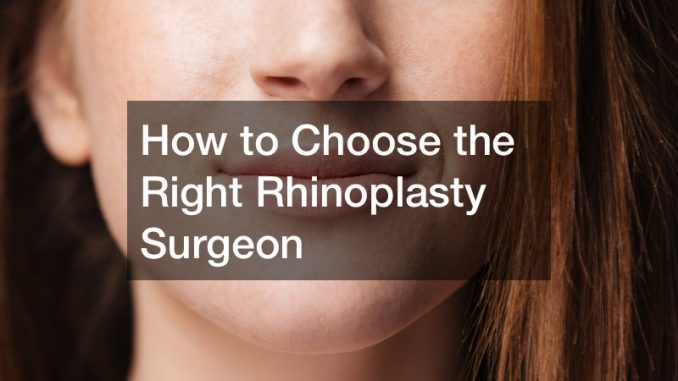 In order to get the perfect rhinoplasty surgery, you need to make sure your surgeon fits you perfectly. Here's a list of 4 things to look for when choosing your rhinoplasty surgeon
1. Certification
Make sure to find surgeons who are accredited with the American Board of Facial & Reconstructive Surgery. This information should be available on the surgeon's website, and it's a red flag if it isn't.
2. Before & After Photos
Surgeons should also have photos of before and after examples on their website. Take a look to see if any patients have a nose resembling your own, and if the results are what you want.
Patient Referrals
Another great way to see if a surgeon is right for you is to contact previous patients and get their testimony. You can also look at online reviews, and compare ratings between surgeons in your area.
Patient-Surgeon Relationship
Once you've done all this, schedule a consultation with your surgeon of choice. This appointment will get you better acquainted with the person conducting your rhinoplasty surgery. This is the best way to ensure the surgeon is the perfect match.
It may seem like a lot, but doing your due diligence is the best way to guarantee the best outcome for your rhinoplasty surgery.
.